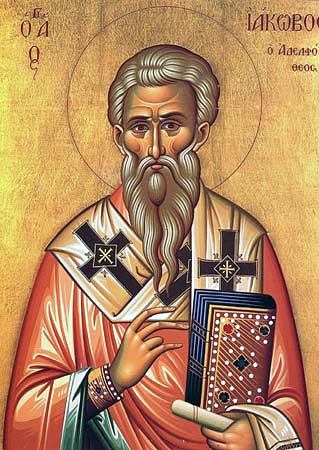 "Welcome one another, therefore, just as Christ has welcomed you, for the glory of God." - Romans 15:7
Through this web site, we are pleased to be able to introduce you to that same worship and fellowship as it is expressed in the life of our Parish. If you are a new member of our parish, or are considering membership, these web pages will acquaint you with what our parish offers to those who give it support and sustenance; to those who already belong to the church, we hope they will provide you with the assurance that your sacrificial offerings are received with profound respect, and are utilized to maximum effectiveness. They will, in any case, enable you to make the informed decisions that are necessary for a meaningful relationship with your church!
---
A MESSAGE FROM FATHER JIM
Beloved Friends and family of St. lakovos,
Like so many of us of a certain age, there was a time when we were younger that we would wonder how our parents and or adults of our generation could think the way they thought. Their perspective seemed so old fashioned and out of touch and behind the times from our youthful vantage point. I Know for myself personally, I always thought would be that cool Dad. I swore as a kid is that I would never listen to listen to A.M. talk radio like my Dad made me listen to in the car. Of course today, with flecks of grey peppering my hair and the knowledge that many of my friends from those halcyon days are now grandparents - I listen to AM talk radio (albeit sports). I realize that thoughts of my parent's generation really were not out of line or odd. I am sure my parents at one point thought Yia-Yia and Papou were as out of touch. Probably not as much as my children think that I am. Truly no perspective of generational thought is wrong.
This convolution of thought seeking escape in this exercise of prayerful reflection has its genesis Within the seemingly lesser priority of living spiritual lives in our society today. One can easily witness this each Sunday within the inconsistent attendance at the Divine Liturgy. This is not a generational problem, for absent are both young and old. Where this disconnect becomes evident is in the euuses, rationalizations or no thought of anything being amiss at all. This is not a local problem but is a seemingly widespread occurrence that has no denominational boundaries whether it be Orthodox Christians, Protestants or Roman Catholics. What seems prevalent is not the need or desire to worship God or to live within the fullness of the Church but rather the Oprah induced "new age of spirituality" that lacks purpose. definition or context. I have spoken to people who belong to no church but are just "spiritual". Whatever that means. How can there be belief with nothing to believe in? How often do we see "celebrities" adopting a faith tradition because it is trendy? Khabbala? Scientology? Mega churches are filled. We wonder what they are offering. Truth be told it is a watered down Gospel of feel good without any responsibility or discipline towards one's actions let alone accountability. Houston, after Harvey. suffered flooding beyond belief. The nationally known mega pastor headquartered in Houston Kept his doors shut until shamed by the public's outcry on social media.
Of great concern in our country today is the proliferation of how busy families have become. Regular Liturgical worship or attention to the spiritual life of the family becomes easily shelved because of the importance of other things. What does seem to be happening is that the worship of God and an active life of prayer have fallen prey to our fallen world's demands and pressures. The result has not been the lack of faith but the lack of priority for faith. It seems to me that we are so active keeping up with the busyness of life that we forget the Oasis that is life - the Oasis of God's love through His Holy Orthodox Church! There is no blame because the efforts of school, work. the economy and trying to stay "happy" have become 60 demanding of our time. Indeed, the blame belongs to the evil one. The lesser God is a priority in our lives the happier and secure satan is - especially as his time is at hand in the face of the victory, truth and love of our Risen Lord and Saviour, Jesus Christ. What greater pleasure does the devil Know than seeing us distracted and kept away from Church and the worship of God through the Divine Liturgy? What greater victory can he Know than to keep us from preparing to receive the Body and Blood of Jesus through HOW Communion? After all there's always time later for God...or is there?
Why does attending Church matter if we still have faith? Quite simply the answer ties within the Ten Commandments. The 1st 6- 4th specifically: "You shall have no other 60d$ before Me" and "Remember the Sabbath day, to Keep it Holy". Before I go further, let me remind that my comments are predicated on the understanding that one has faith and belief in God and desires Eternal Life within the Kingdom of Heaven. That being said, then we Know that God, Himself, commanded that we not put anything above Him as a priority in our lives. No amount of work, education, athletics, social standing or pure need just to "veg out after a long week" shall be prioritized above God. Our Father in Heaven gave us sib days for work and other priorities. God gifted us one day for our true rest. A day to offer Him our gratitude, love and worship that we might receive His love, sustenance for life and strength. One only needs to read the Genesis account of Caine and Abel .(Genesi6 4, 2-7) to understand true worship and its importance. Abel's sacrifice was pleasing to the Lord because it was offered gladly in genuine thanksgiving. Caine's gift to God was not pleasing because his was not a heart of gratitude unto the Lord - his thoughts were upon getting more for himself; out dueling his brother for God's affection. The Lord knew better. His rejection of Cain was not harsh but loving. He desired that Cain learn true worship. God's desire for us. today, has not changed!
60 then why Orthod0F1? Orthodox Christianity is the oldest continuous Christian Church both in Apostolic and Dogmatic succession. We have changed nothing! If then God has created our Church and desires our worship than is it not important to worship as He taught and gave us to worship through the Divine Liturgy? A sacrifice of love pleasing unto Him? We come to Church on Sundays, not to pray, but to worship God. To give Him thanksgiving and in return find the respite, wisdom and strength to deal with the demands of our everyday lives. To prioritize Him over everything else so that everything else might be even more special, successful or. if troubled, endured with greater strength. What is our ultimate goal if not to prioritize God within our lives so that our lives might bring us unto the Kingdom of Heaven.? On that day when we take our last breath - anything else matter at the moment but our relationship with God? So why then do we often place that relationship so low in the face of a world that offers us things that will not matter when we stand naked before God's Judgment? God understands the demands that fall upon us within our families, employment, school, et al. But often does it not seem that we are like survivors of a sunken ship0 struggling to stay afloat? Why then, when the lifeboat (the Church) comes to us, do we push it away because we are too busy swimming? Faith. Sunday worship and God's love matter if we are too survive this world and know the joys, the love and light of eternal life. Even more precious in all of this is when we teach and show our children true faith. A faith unashamed and the priority of faith so they always know God's love. It is why it matters!
+Fr. Jim
_____________________________________________________________________________________________________________________________________________________________________
A NIGHT OF LAUGH'S COMEDY SHOW FEATURING WGN TV'S MIKE TOOMEY AND PAT TOMASULO
After the success of our comedy show featuring Basile last year we will once again be hosting a comedy benefit for St. Iakovos. Mark your calendars for Saturday, November 4th as we welcome in a return performance for our Parish family locally and nationally known comedian and friend of our Parish Family-Mike Toomey along with funnyman, Pat Tomasulo. Both pat and Mike are part of the WGN-TV Award winning morning news program. We will offer general admission along with a VIP/Dinner package that will include: dinner at Parea, as well as VIP seating for the event. Ticket prices are as follows: $50 for general admission and $100 for VIP experience: which includes tickets for prime orchestra seating and dinner at Parea(from a select menu). You can purchase tickets by visiting the Event Brite website or by calling the Church office. We also have forms available near the candle stand if you would like to send your ticket order in the mail.
PLEASE VISIT THE FOLLOWING LINK TO PURCHASE TICKETS ONLINE:
https://www.eventbrite.com/e/2nd-annual-comedy-benefit-featuring-wgn-tvs-mike-toomey-pat-tomasulo-tickets-34875692134?aff=affiliate1
_____________________________________________________________________________________________________________
AMAZON SMILE
Shopping at Amazon can now help out St. Iakovos. Visit smile.amazon.org and chose St. Iakovos as the charity to benefit. You then shop Amazon just like you normally do. There is no cost to you, and after checkout a percentage of the sale will go to St. Iakovos. What better way to shop and help the Church at the same time! Below is the link to our Amazon Smile Account that you can copy and paste into your browser.
https://smile.amazon.com/ch/35-1509763
_____________________________________________________________________________________________________________
Under our About Us tab you will find Service Schedules for the Month
Under our News tab you will find the bulletin, news about our seniors group, and information for our youth. Check our Sunday School tab for when classes are not in session, or any news that needs to be passed along to parents and students.